To make your flight booking, please contact Amax Tarvel at 713-278-8685.
| Payment Information: | Price/Person |
| --- | --- |
| First and Second Person in same room (double occupancy) | $3360 |
| Child Ages 2-11 Sharing Room with Two Adults (max 2 beds) | $1990 |
| Children Under Age 2 | $0 |
| Single Supplemental | $760 |
| Split Excursion | $264 |
| CME | $300 |
| Flights from New York | $1155 |
To register online, please log into your APPNA account at the following link.
Registration closes February 5, 2017.
https://www.instantreg.com/appnatemplate2/appnasignin
You may also register for this meeting by downloading the registration form and returning it with payment to APPNA by mail/fax/email.
Email: meetings@appna.org
Phone: (630) 968-8585 ext. 106
Fax: (630) 968-8677
Mailing Address:
APPNA
6414 South Cass Avenue
Westmont, IL 60559
APPNA 22nd Int'l Meeting: Croatia & Bosnia (April 7- 16, 2017)
Day 01 – Friday April 07:
Depart USA
Day 02 – Saturday April 08:
Arrive, Zagreb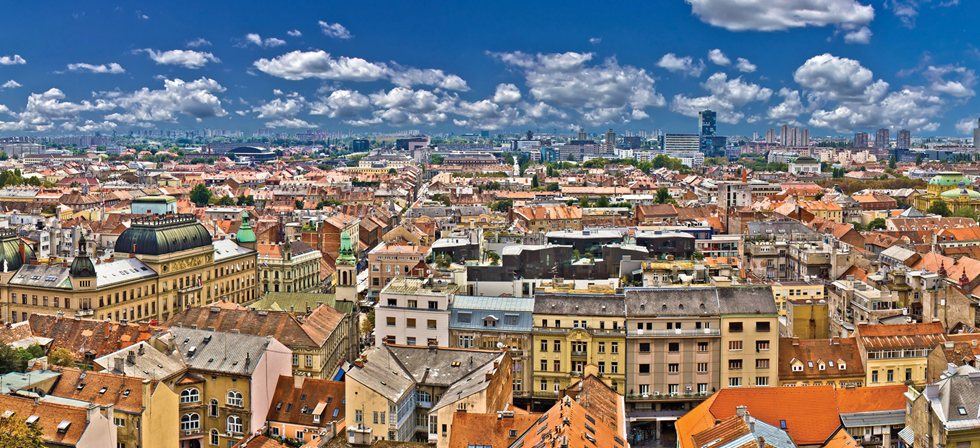 Arrive Zagreb, Transfer to hotel, free evening
Overnight in Zagreb
Meals: Dinner
Day 03 – Sunday April 09:
Plitvice National Park

Full day Tour
Plitvice National Park in Croatia is considered to be one of the most beautiful natural sights in Europe. Due to its natural beauty and significance, this system of 16 interlinked lakes and a large forest complex around it were set aside as a national park in 1949. In 1979 the park was inscribed on the UNESCO World Heritage List. The Plitvice Lakes basin is a geomorphologic formation of biological origin, a karst river basin of limestone and dolomite, with approximately 20 lakes, created by the deposition of calcium carbonate precipitated in water through the agency of moss, algae and aquatic bacteria.
The unity and harmony of the 16 lakes here and their rare natural and cultural value is not only famous throughout Croatia, but also worldwide; earning this remarkable national park a coveted place on UNESCO's list of World Heritage sites. Arriving at Plitvice, we'll walk through these ancient woodlands led by our experienced guide. The path takes you across Gornja Jezera (Upper Lakes), and then it's time for a magical boat ride within the sound of the waterfalls to Donja Jezera (Lower Lakes). Wherever you are in Pltivice's it's easy to see why its travertine marble formations are such an extraordinary natural phenomenon. The barriers, sills and other forms created in these lakes, karst rivers and streams is still an ongoing process that shapes the wonderful landscapes that make your walk through the park so enjoyable. Its these same travertine formations that have and are still creating the numerous magnificent waterfalls here. Over time, the water changes its course, leaving some barriers dry as it deposits new layers elsewhere. This constant evolution makes the Plitvice Lakes never look the same. The best way to actually see this happening is when you are standing in front of the Great falls, 78 meters high, The roaring thunder of the water as it hits the ground is unforgettable!
Folklore Show
Meals: Breakfast, Lunch, Dinner
Day 04 – Monday April 10:
Zagreb – Sarajevo, Bosnia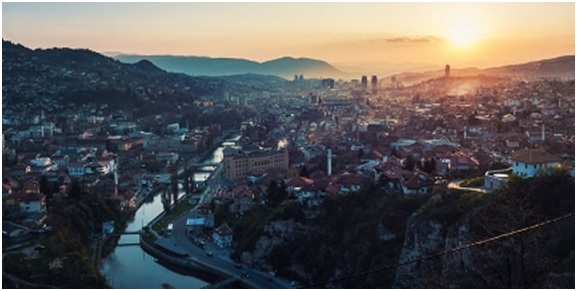 A mash-up of neoclassical and Ottoman era architecture, Satri Grad ('Old Town') has been largely restored to its former splendour after the devastating Bosnian War (1992-95). A cultural crossroads between the east and west, the old town is home to the city's most important religious sites, including Sarajevo Old Orthodox Church, Sarajevo Cathedral and Gazi Husrev-beg Mosque, the first mosque in the world to have electricity.
Another iconic attraction is City Hall. This imposing neo-Moorish building was one of the first targets during the Bosnian War and reopened last month after an extensive restoration.
The narrow, cobbled streets of the Old Town are lined with a rich variety of independent shops, selling everything from decorative Arabian lanterns to copper coffee sets and carpets. Some of the more tasteless wares include vases made from spent mortar shells and pens made from bullets.
Overnight in Sarajevo
Meals: Breakfast, Lunch, Dinner
Day 05 – Tuesday April 11:
Sarajevo
Half day Tour of Sarajevo
Afternoon Free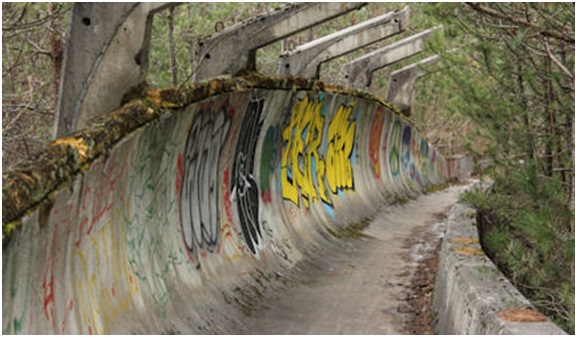 Overnight in Sarajevo
Meals: Breakfast, Lunch
Day 06 – Wednesday April 12:
Sarajevo– Dubrovnik
Free in the morning to explore Sarajevo further; afternoon drive to Dubrovnik via Mostar (4 hours)
Tour of Mostar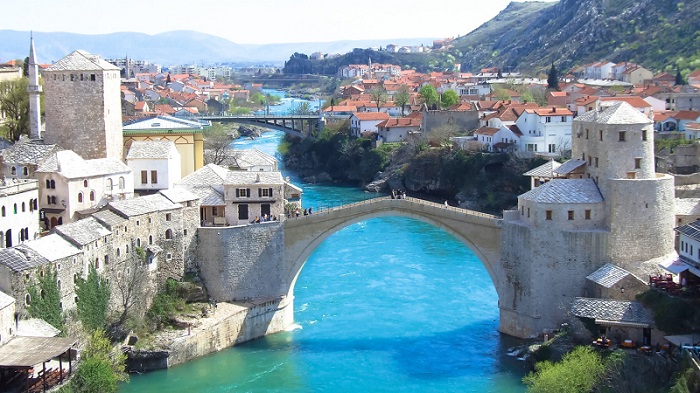 Continue to Dubrovnik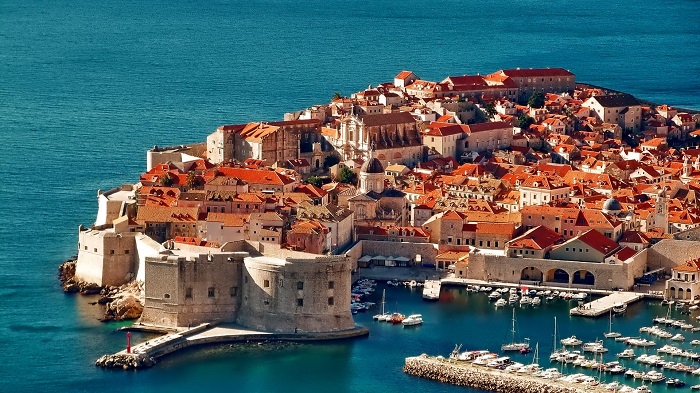 Overnight in Dubrovnik
Meals: Breakfast, Lunch, Dinner
Day 07 – Thursday April 13:
Dubrovnik
Tour of Dubrovnik to include Walking tour of Old Town; Franciscan Monastery; Dubrovnik Cable Car to go to Srd mountain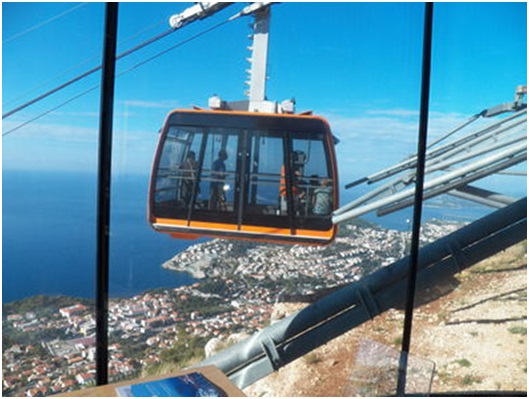 Overnight in Dubrovnik
Folklore Show
Meals: Breakfast, Lunch
Day 08 – Friday April 14:
Full Day Trip to Montenegro
Meals: Breakfast, Lunch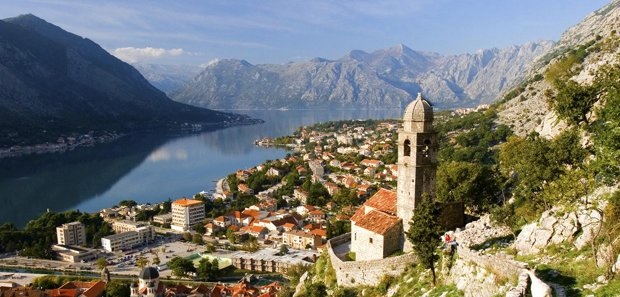 Day 09 – Saturday April 15:
Karaka Medieval Experience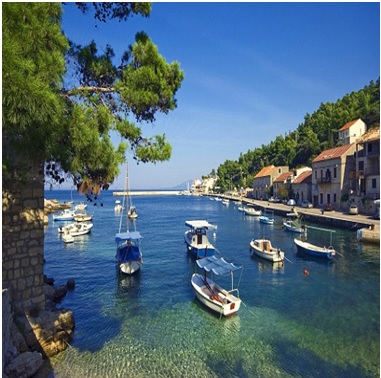 Meals: Breakfast, Lunch, Dinner
APPNA Talent Night and Farewell Dinner
Day 10 – Sunday April 16: Dubrovnik – USA
Transfer to airport for flight to USA
Croatia/Bosnia APPNA CME International 2017
Day One of CME: First Day 8 AM – Noon
| | |
| --- | --- |
| Syed Irfan Ali, MD | Treating Depression in 2017 |
| Mohammad Arain, MD | Haemorhoids and Treatment |
| Raza Hashmi, MD | Myocarditis |
| Faiqa Qureshi, MD | Management of Foreign Bodies in Children |
| Irfan Omar, MD | Diabetic Nephropathy |
| Nigar Kirmani, MD | Emerging Infections |
Day Two of CME: Second Day 8 AM – Noon
| | |
| --- | --- |
| Tipu Sultan, MD | 7 Steps to Optimal Health |
| Iqbal Nauved, MD | Advances in Bariatric Surgery |
| Talat Kheshgi, MD | New Classification Criteria and Therapy for RA |
| Fayaz Asghar, MD | Pulmonary Arterial Hypertension |
| Naheed Qayyum, MD | Food Allergies |