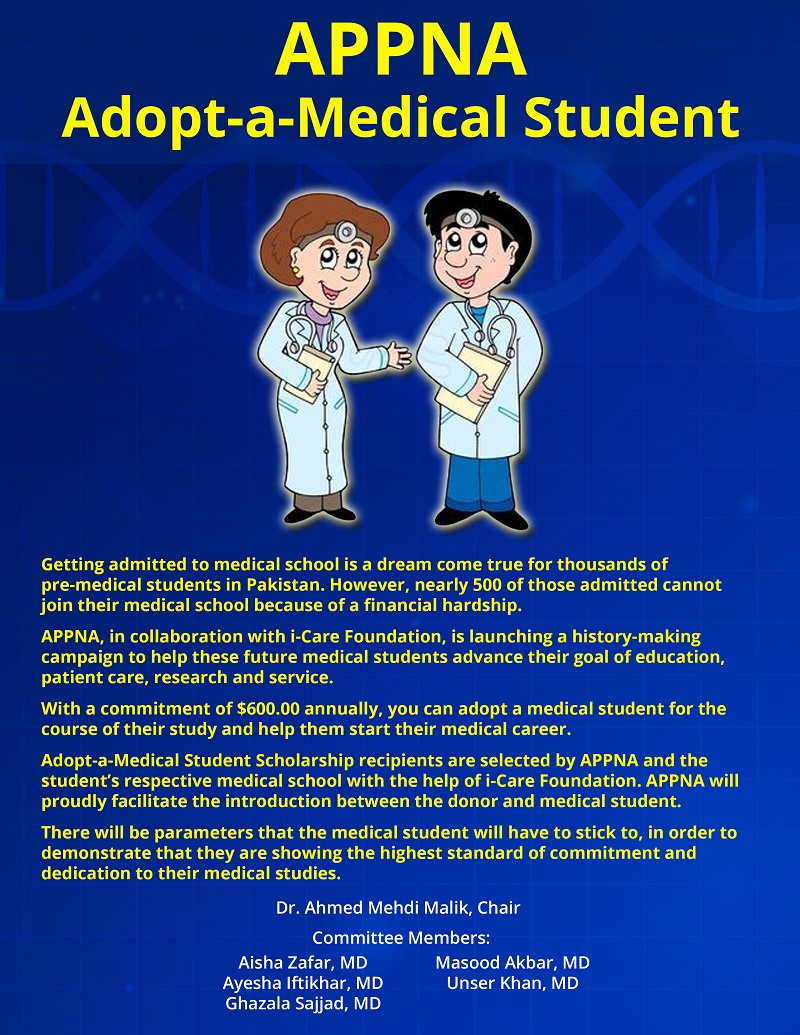 APPNA recently initiated the Adopt a Medical Student program.  Every year, many medical students are not able to joinor continue their medical colleges due to lack of funding and family commitments. APPNA is collaborating with I Care Foundation in Pakistan to identify eligible students who are unable to afford medical education. The students will be interviewed and their financial status determined according to pre-set criteria. Those eligible, are given these scholarships which are 600 dollars per year. The educational performance of these students will be monitored on an ongoing basis, and, regular updates will be given to the sponsors.
We have had a very warm response from the membership and 30 students are already sponsored. We look forward to your support for making a meaningful difference in the lives of these students.
Aisha Zafar, MD
Chair: SWDRC
Checks can be made to APPNA (Memo: Adopt a Medical Student)
MAIL TO:
APPNA
6414 South Cass Avenue
Westmont, IL 60559-3209
Donations can also be made online at https://www.instantreg.com/appnatemplate2/public-donations.