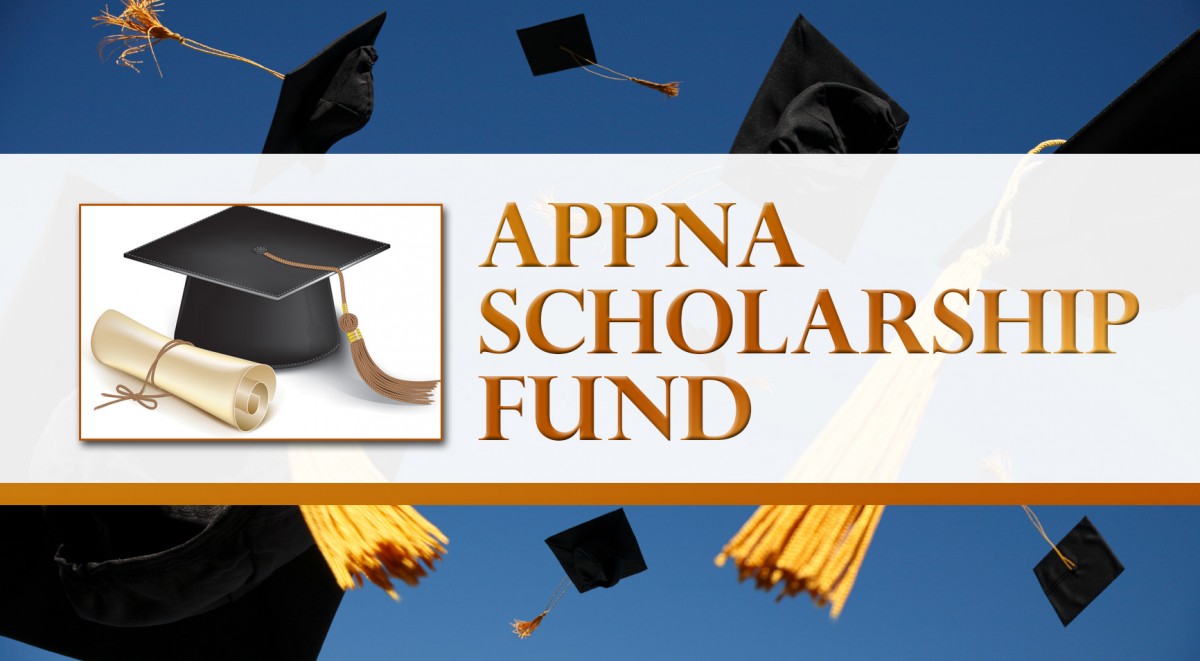 APPNA USA College Scholarship Fund
Applications are now being accepted for the APPNA US College Scholarship for Pakistani-descent Children.  Submit your application at the following link. Application Submission Deadline is – July 31, 2017. 
http://appna.org/us-college-scholarship-form/
APPNA represents the most financially stable group within the Pakistani Diaspora, representing approximately 15,000 physicians who live and practice in North America. The members of APPNA have been extensively involved in the social welfare, healthcare policy and philanthropy both locally within the communities we live in, as well as in Pakistan. Over the years APPNA has been involved in numerous financial initiatives to support big projects in Pakistan and US. However, we as a group are not giving back enough to the Pakistani descent community in the U.S. The APPNA scholarship is an initial step towards taking responsibility of our community where we live.
A few interesting statistics show that the Pakistani Diaspora has grown from 30,000 in 1980's to 453,000 in 2015. Of these 63% are naturalized US citizens, 61% are second generation with at least one parent from Pakistan, and two thirds of this group is under the age of 25. The median age of second generation Pakistanis is 11. The median income of a Pakistani family is 60,000. Based on these numbers, there is the potential that a large population of second generation Pakistanis will be graduating from high schools and looking for college admissions. As all of us know that college education is becoming increasingly expensive for a typical single income family. If these families are in a situation where the head of the family is unable to afford college education for their children, more and more of these children may be driven into careers which are less than their academic potential.
We, as APPNA, need to be at the forefront of our communities to provide financial aid to deserving students who hope to pursue a college education. One of the initiative of 2016 by then president Dr. Qureshi was to establish a college scholarship fund to be awarded by each regional APPNA chapter under the umbrella of APPNA.
APPNA chapters raise this money on their own. APPNA Central will help coordinate these fundraising efforts and will ask their membership-at-large to contribute generously towards this effort. Any extra funds will then supplement the chapters with a second scholarship.
We all know stories of extremely deserving students who wanted to pursue higher education but could not follow their dreams due to financial restraints. This effort will allow APPNA members to pay it forward within their own communities.
These scholarship will be NEED based for students applying to college. Students will submit an application through the APPNA website along with their parents' taxes and other financial information as well as their transcripts. Student grades and GPA and extracurricular activities will be taken into account.
Once all this information is received, the APPNA scholarship committee will use a point system and in an unbiased manner, evaluate these applications. The committee along local APPPNA chapters, will select the deserving candidates. These candidates will then be awarded scholarships at the discretion of the chapters.
We, as the committee members, would like to request your help in generously donating to this fund and help strengthen APPNA and its affiliate chapters.
Donate online at https://www.instantreg.com/appnatemplate2/public-donations-2017.
Donations may also be sent in by check to the APPNA office at:
APPNA
6414 South Cass Avenue
Westmont, IL 60559
Attn: College Scholarship Fund