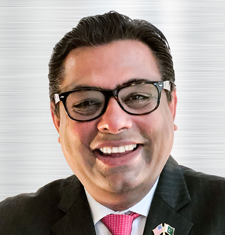 Dear APPNA Members
Happy NEW YEAR to every one !
Thank you for all your help and support as I move from being Treasurer to Secretary and am very excited to work with the newly elected team under leadership of Dr Iqbal Zafar Hamid.
The challenges within APPNA are enormous but all boils down to openness, transparency, accountability and delivery.
Long term planning and goal oriented approach is the only way forward with all involved in decision making process rather then just a few – as I am witnessing the enthusiasm and commitment in the new team at work I am very confident we will have a good year with many long term objectives not only be started but will be completed. We will be working very hard to improve policy and procedures and hardwire them with in the organization to improve its function for years to come. Building Educational institutions under APPNA is a huge priority for me with having APPNA deliver Quality health care for our communities will be a key focus.
Dr Iqbal Z Hamid and Dr Naseem Shekhani have started to put out their action plans and I will facilitate them to the best of my abilities and continue to improve what already has been laid down by our predecessors. Lastly but not the least we need to continue on solid work towards advocacy keeping in mind our current geopolitical challenges
Please join us at the APPNA planning and strategy meeting in Miami End January where all the brain storming and decision making will happen for the year 2018 and kindly share your thoughts with me  so I can facilitate your suggestions and thoughts into actions
M. Sohail Khan MD
Secretary APPNA 2018