First Success story of APPNA SWDR Committee's Muskan Project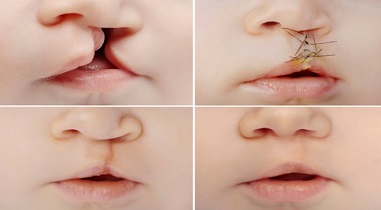 SWDRC's new project was initiated last month Cleft lip and/or palate Repair Project (Muskan).  The incidence of cleft lip/palate in Pakistan is 1 in 500 live births thus it is very common. Unfortunately, because of widespread poverty and lack of resources, access to surgery and rehabilitation especially for poor is nonexistent. Some NGO do try to help but local resources are limited. Early detection and timely surgery is the key and while one surgery can change life of a child, is hardly possible for parents with limited finances.  We hope to change it by helping those who cannot afford it.  The cost of a single surgery is $200.
Project Outline:
Our plan uses the expertise and services of endogenous plastic surgery programs in every province by collaborating with local NGO and local alumnus to provide this surgery free of charge to deserving patients.  Our program includes a package of educating families, transport to hospital, screening and initial assessment, cost of surgery including all hospital stay and operating room expenses and, compensation to surgeon and anesthesiologist, medications, ICU stay, management of any complications (if needed), and follow up visits/services including speech pathology etc.  We are negotiating with plastic surgery departments at teaching hospitals in Faisalabad, Peshawar, Lahore and Karachi and many more in other cities will join.  There will be oversight on each program and we will regularly update our donors.  If needed, plastic surgeons from within APPNA membership will also visit these centers and share state of the Art knowledge and skills and develop them into centers of excellence.
First Successful Surgery:  
Surgeries have already started at Faisalabad (by Plastic Surgery Department of Allied Hospital/Punjab Medical College and we are very happy to share the news of first Cleft Lip repair surgery which was performed on February 3rd in Faisalabad by a local Surgeon Dr. Zahid Nagra, Chief of Department of Plastic surgery. Little Musa is just 3 months old. You can see the marked improvement in his face in the pictures. We hope that he will lead a very healthy and successful life and do great things in the future. We thank APPNA members who are supporting this project and making a difference in lives of young individuals.
A second patient who is a 23 year old girl from a village had a surgery performed 2 days ago. It is so unfortunate that she had to wait all these years for such an vital treatment in her life. The surgery went well and we hope that it will prove to be a very positive milestone in her life.
This project will continue in other cities and progress further depending upon support and donations.  We request your help and support to make this APPNA project a success story for many more years to come.  Please help and support.
How to donate:
Please go to www.appna.org or just follow the link below https://www.instantreg.com/appnatemplate2/public-donations (please choose cleft lip project for donation).
Send checks addressed to APPNA SWDR and in memo mention cleft lip/palate project and mail checks to APPNA, 6414 South Cass Avenue, Westmont, IL 60559-3209. It is a noble use of your Zakat/donation.
On behalf of Social Welfare Disaster Relief Committee (SWDRC) 2017:
Shahid Sheikh, MD
Chair
Majeed Arain, MD
Co-Chair
Sajid Chaudhary, MD
President, APPNA 2017
Advisors:
Aisha Zafar, MD
Naeem Khan, MD
Members:
Mansoor Alam, MD
Shahid Yousuf, MD
Mohammad Aslam, MD
Irfan Rizvi, MD
Amjad Ghani Sheikh, MD
Ghulam Mujtaba, MD
Rashid Hanif, MD
Rubina Inayat, MD