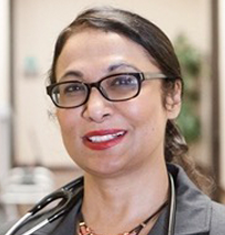 Dear APPNA friends,
As we end the strategy meeting which started with a dream for a great future, passion and commitment to many projects and to serve better, it was my pleasure to present to you the state of current APPNA finances and what the future might hold for us:
Besides financial planning, budgeting, reporting, monitoring of accountability policies, audits and keeping it transparent, being an elected official it is also my role to give direction and make proposals.
1- Currently more than two thirds of the income source comes from local meetings and international trips.
Profits from the meetings mostly cover the operational costs and some profits are allocated to few projects. The main share and the objectives of the meetings are that of mixers sponsored by our circle of friends to provide an opportunity develop friendship, possible networking and be entertained, that's where we have the most attendance!
2- And at the other end of the spectrum a dismal less than 1/3 of the income comes from Membership
This mirrors the organization is not member driven or member responsive.
The majority of income should be from membership so that APPNA remains first and foremost responsive to its members.
I propose;
We must provide members valued benefits, meaningful and necessary services so they can get far more representation than they actually pay in.
BOTTOM LINE:
There needs to be a paradigm shift:
There needs to be member driven provision of services to accomplish our mission of APPNA's financial stability and growth.
John F. Kennedy once said "Efforts and Courage are just not enough without a purpose and a direction"
We hope the direction of coming together, collaboration and volunteering will influence to bring that positive and productive change.
Thank You
Lubna Naeem M.D
APPNA Treasurer 2018
January 31, 2018
Hello
APPNA PHYSICIANS,
The million dollar stake holder question on " What is in it for me?" is directly related to APPNA's financial prosperity and it needs to be answered, and the answer lies in these four very important principles:
1- Offering tools, services and products to develop best practices, so they can offer the best care.
2- Open and honest communication and access to information.
3- Leaving no one behind.
25-30% of APPNA's Physicians are women and they must be included in all Governance strata.
4- Which is the basic principal of all good democratic organizations is the legislation, effective legislation from ground up. Legislation allows introduction of the meaningful proposal and it is this political will that binds our commitment to growth. I will work on these four important principles to help develop APPNA's financial and Institutional memory so it can create a long lasting financial influence. Thank you for considering me for this position, I am eager to serve the members and contribute to this great organization. I request you all to get involved, volunteer and continue providing your feedback.
I will end with John F. Kennedy's quote.
"We are not here to curse the darkness, but to light the candle that can guide us thru that darkness to a safe and sane future".
Yours truly,
Lubna Naeem M.D
Board Certified in Internal Medicine
APPNA TREASURER 2018
January 1, 2018